We only ship ground orders out on Monday. If you need your cheese sooner please upgrade to express shipping. We are not responsible for cheese that is not delivered on time. If shipping to any area that is warm, please ship express as we are seeing long shipping delays.
About Arena Cheese Factory
Arena Cheese, one of Wisconsin's oldest cheese plants, is located in the Wisconsin River Valley within the lush, green, rolling hills of the Spring Green area, made famous by Frank Lloyd Wright. This area is also famous for producing authentic Colby, Jack Cheese in tradtional horns.
Colby as well as Colby-Jack is a "washed curd" cheese first made in Wisconsin in 1885. Both are true American originals. Produced in Arena for decades, these cheeses are known for their distinctive open texture and mild buttery flavors. All Arena varieties are formed in the traditional longhorn and deli-horn shapes.
Wisconsin Cheese Expertise, Pride & Dedication
Arena's Wisconsin licensed cheesemakers, led by Bill Hanson, Master cheesemaker in Colby, Colby-Jack and Gouda. Part owner, originally from Wisconsin's famous Green County cheese region, Bill has 30+ years of cheesemaking experience. Arena's customers know they're getting safe, consistent and award winning cheeses. Bill has won gold medals in all major cheese championships and best in the World 2018 gold medal.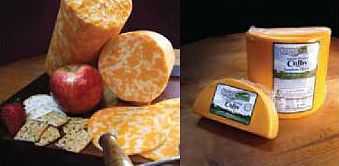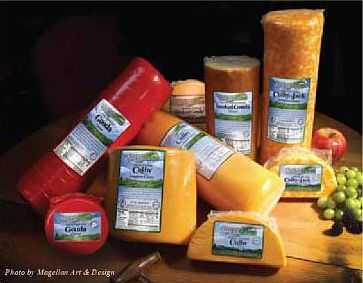 Quality Assurance
Arena Cheese and its Quality Assurance Team, is certified under the demanding guidelines of the British Retail Consortium (BRC) which is a critical segment of the Global Food Safety Initiative (GFSI). Arena Cheese has received the highest certification in 2019 as it has each of the past seven years.
The BRC certification validates that a robust food safety program is in place, moving Arena Cheese and the Spring Green™ products to the highest level of quality assurance to continually benefit our customers.
As part of the commitment to quality all of Arena's cheeses are crafted with natural, locally sourced milk from cows that have not been treated with rBST*.
The Spring Green™ portfolio of Wisconsin cheeses in the 6-inch Longhorn style, and 4-inch Deli Horns also includes Cheddar and Monterey Jack, Classic Dutch-Style Gouda and Edam; the new All Natural Hardwood Smoked Gouda; and flavored Colby, including our Colby Caliente (Colby with 3 peppers added) and Cheddar varieties. The following is a partial list of the Spring Green™ product line.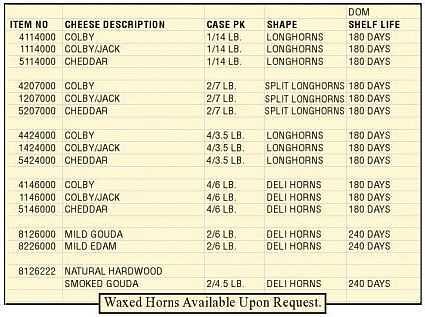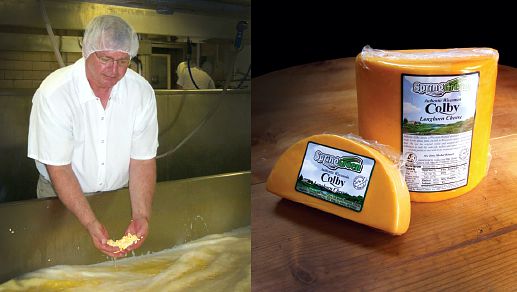 For further information, please contact Jessica Knoble at 608-753-2501
*The FDA has concluded there is no difference between milk derived from cows treated with rBST.